Hydrogen Europe calls for ambitious hydrogen programme
21 September 2020
Have the economic recovery in Europe go hand in hand with greening. That is the message of the hydrogen-focused transition programme that Hydrogen Europe presented at the end of May. Impressive numbers are involved: according to this plan we will be producing and using 17 million tonnes of hydrogen in 2030. Hydrogen for green recovery of the economy!
Hydrogen for green recovery of the economy
Hydrogen Europe is the trade association of more than 250 members that have an interest in the development of hydrogen. Among its members are many multinationals, including several large oil companies and auto manufacturers. Hydrogen Europe wants to promote hydrogen for a zero-emission society, and green hydrogen plays a vital part in this. Hydrogen Europe has therefore provided its input to the economic recovery plan that the European Commission is developing to overcome the corona crisis. The European Commission has in fact decided to come out of the crisis greener.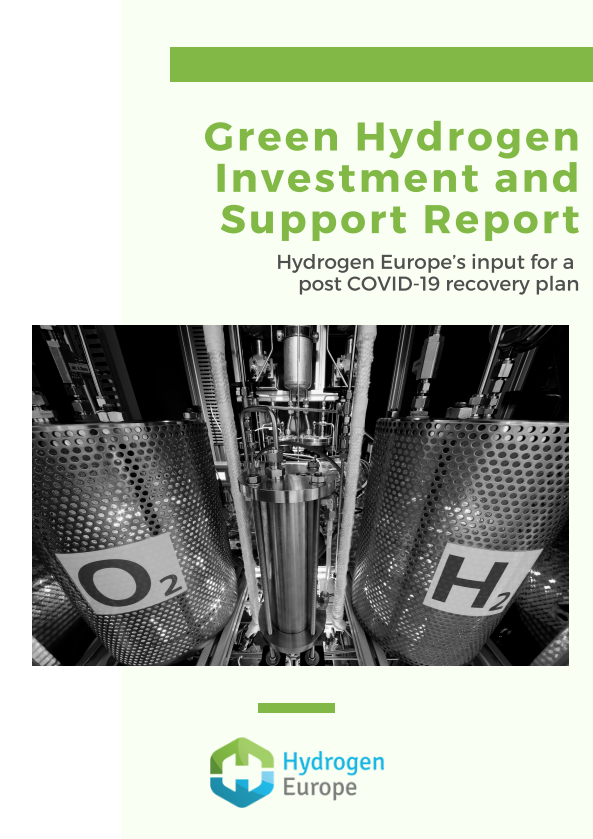 Hydrogen as a basis for an innovative and sustainable economy
It is estimated that at least €430 billion will have to be invested in the production, storage, infrastructure and use of hydrogen. Production and infrastructure account for the largest component of these investments. In part this involves locations outside of Europe: for instance, hydrogen production using solar power in North Africa, and the subsequent transport of the hydrogen by pipeline to the European continent. In the transition phase through to 2030, a maximum effort will be made to work with green hydrogen, but this cannot be fully achieved. Prof. Ad van Wijk (TU Delft/KWR), who produced the report for Hydrogen Europe, says in this regard:
'Hydrogen is indispensable to realise a sustainable energy provision. That is why we need to invest heavily in hydrogen; and we need to do it now, as an answer to the corona crisis. But this has to be done not only to achieve a sustainable energy provision, but also to actually build an innovative, circular and sustainable economy.'
Keep updated on our latest news and development by checking our news page. Interested in what we have to offer you? Have a look at our services.