Cabinet emphasises importance of green hydrogen
7 April 2020
Last week, Minister Wiebes of Economic Affairs and Climate Policy presented the 'Cabinet Vision on Hydrogen' to the Dutch Lower House. The vision document makes reference to CO2-free hydrogen, which is assigned a crucial role in realising a sustainable energy system and achieving the 2030 climate objectives. Hydrogen is chosen not only because of its sustainability benefits, but also because it presents excellent economic opportunities.
Cabinet Vision on Hydrogen: Action programme for sustainable hydrogen
To stimulate the transition to sustainable hydrogen, the government has decided to implement a comprehensive action programme. This encompasses the legal and regulatory framework, upscaling, cost-reduction, research and innovation, and international coordination. According the Cabinet Vision, 'the government needs to fulfil the necessary framework conditions, businesses and knowledge organisations will be investing in scalable applications and innovation.' Thanks to its core activities in green hydrogen, the most sustainable form of CO2-free hydrogen, Hysolar is operating at the heart of government policy.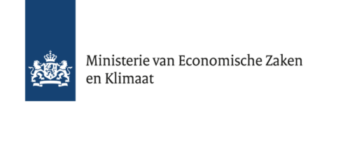 Focus less on talking and more on acting
Does this mean we are on the right path in the Netherlands? We posed this question to Prof. Ad van Wijk, who is associated with KWR and TU Delft. 'Yes, the government has shown that it has grasped that hydrogen plays a systemic role in the transition to a sustainable energy provision. A systemic role for hydrogen that is related primarily to the cheap transport and storage of sustainable energy.'
And where does this place the Netherlands on the international podium? 'The Netherlands is certainly one of the leading European players in the field of hydrogen. But other countries, like Germany, Austria, France and Italy, also have great ambitions in the field. The Netherlands should therefore focus less on talking and more on acting.'
Hysolar is certainly up to the challenge, as it has demonstrated by building an electrolyser and hydrogen filling station in Nieuwegein! Would you like to know what we are doing and where things now stand?